Why COVID Testing is Still Important
The COVID-19 pandemic has affected millions of people across the world, and at the outset of the pandemic, the U.S. was on top of testing data, reporting daily updates across news and social media platforms. People couldn't go anywhere without hearing about the latest COVID case and how testing was crucial to prevent the spread of the virus. There has been a definite drop in testing since the introduction of the COVID-19 vaccine—mostly because the number of positive tests being reported has dropped substantially since the U.S. declared a national state of emergency in March of 2020. But many Americans don't realize why COVID testing is still important even after you're vaccinated.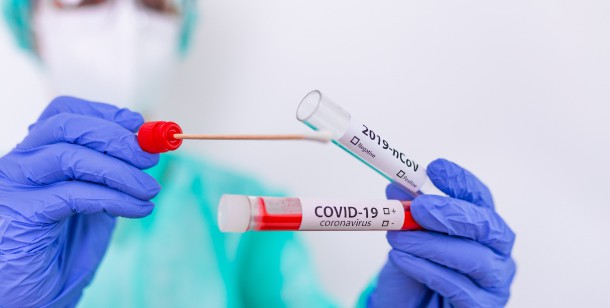 Why is COVID-19 Testing Important?
Getting tested for COVID-19 when you are fully vaccinated may seem unnecessary, but there are many factors that people may not consider. Such as the different variants of the virus cropping up that the vaccines may not fully protect against, travel restrictions that are still in place by state and globally, and the impact social responsibility has on our community. COVID-19, like any virus, will eventually mutate over time. These different variants of the virus are not detectable without proper testing, so if you're experiencing any common COVID-19 symptoms, it's important to get tested.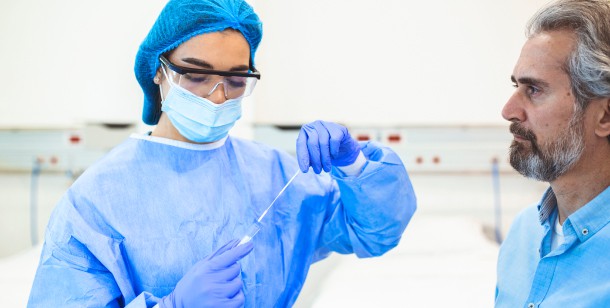 What Is the Most Accurate Test for COVID-19?
The two most common tests that people use are the antigen test and molecular test. Molecular tests are primarily done by lab technicians and can have varied turnaround times, while antigen tests produce faster test results and are less expensive than other methods.
According to Johns Hopkins, some of the commonalities between the two tests are:
Both are collected via swab testing the throat and nasal passages or, in some cases, through saliva/drool samples
Both issue a positive or negative result
While these tests tell you that the virus is present, they can't tell you how "serious" a course of illness you might have
Both have rapid point-of-care options—which don't require specialized lab work or trained staff
One of the main reasons for the drop in testing numbers is because people see the number of positive COVID-19 cases decline steadily. Americans seem to be deciding against testing even when they are vaccinated. The amount of people getting tested for COVID-19 now that the vaccine has been introduced to the public is substantially lower, which is concerning for public health.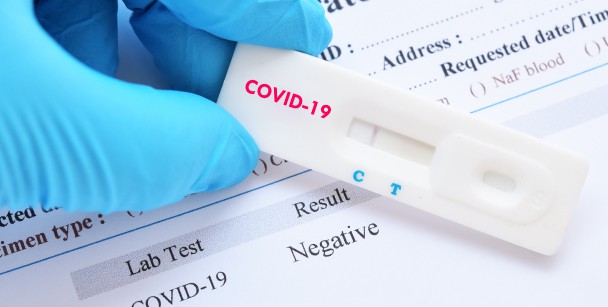 Can I Test Negative for COVID-19 Even Though I am Infected?
As new discoveries in mutations of COVID-19 have been made, testing remains a top concern for those in healthcare. Variants of Concern (VOC) have specific virus spikes that can make viral detection harder, make people sicker, and evade immunizations.
The four main VOC, as well as their countries of origin, are as follows:
United Kingdom: B.1.1.7
Brazil: P.1
South Africa: B.1351
India: B.1.617
The drop in testing is disconcerting to health officials like Romney M. Humphries PhD, who said in a press conference with the Infectious Diseases Society of America, "Even though things are slowing down with the pandemic, it's still really important to go and be tested." COVID-19 testing can help with contact tracing and stop the spread of illness while also tracking different mutations.
According to the Center for Disease Control, 40.2% of people in the U.S. are fully vaccinated, while 50.1% have had at least one dose of the vaccine. As a result, the travel restrictions that were in place have loosened considerably. However, some states still have fines in place as of April 2021 if individuals choose not to adhere to the strict state guidelines.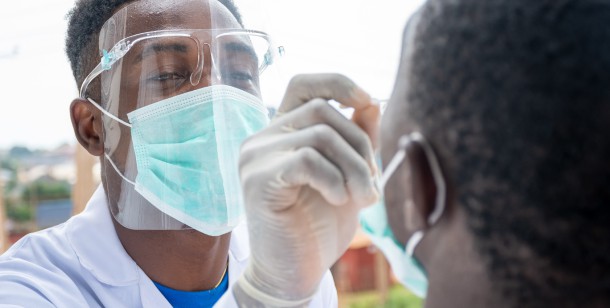 Is Testing for COVID-19 Still Essential?
Although getting people fully vaccinated is a priority, testing for COVID-19 has taken a dive as more vaccination sites are taking precedence over COVID-19 testing sites. Overall public health remains a priority. COVID-19 testing could further monitor infection rates. According to Mary K Hayden, Chief of the Division of Infectious Diseases, "We're still seeing a good amount of infection; I don't think we're at a place yet where we can relax our overall strategies and reduce testing." COVID-19 testing can also assist with things like early detection of outbreaks and how effective the vaccine is in fighting different strains of the infection.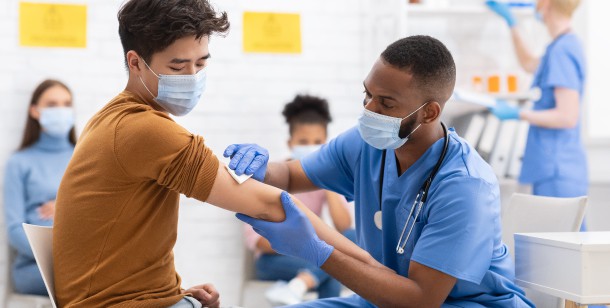 Should I Get a COVID-19 Test If I'm Vaccinated?
Social responsibility during the COVID-19 pandemic, especially in places like a school or workplace, is vital to keep infection rates. COVID-19 social responsibility includes the following:
Washing your hands regularly
Social distancing in public spaces
Wearing a mask in public spaces
Keeping yourself informed and updated on any practices regarding the COVID-19 pandemic
Testing can also help determine if you are at risk of passing COVID-19 to others, even if you have been vaccinated. The reason why COVID testing is still important, even after people have had their COVID-19 vaccinations, is simple: It will help public health, health officials, and those who work in healthcare keep an eye on the number of positive tests and help determine the best course of action during the ongoing COVID-19 pandemic. So if you're feeling sick, even if you're fully vaccinated, you should schedule a COVID-19 test to help keep the people around you safe, too.