Covid-19 Testing Information
Tests that we offer
1. Antibody Test: Yes
Antibody tests check your blood by looking for antibodies, which can show if you had a past infection with the virus that causes COVID-19. Antibodies are proteins that help fight off infections and usually provide protection against getting that disease again (immunity). Antibodies are disease-specific. For example, the measles antibody will protect a person who is exposed again to measles but will have no effect if the person is exposed to mumps. Depending on when someone was infected and the timing of the test, the test may not find antibodies in someone with a current COVID-19 infection. Antibody tests should not be used to diagnose active COVID-19 infection.
2. Molecular test (PCR): Yes
PCR tests are performed with a nasal or oral swab. The test detects viral genetic material (RNA). It is considered to be very accurate, but takes more time. If you have symptoms, and other tests are not showing it, then you may need to consider a PCR test.
How long before I can get a result?
Antibody Test: specimen is sent out for testing; typically back in 3 business days
Molecular Test (PCR): specimen is sent out for testing; typically back in 1-2 days
COVID 19 UPDATE FROM OUR EMERGENCY CENTERS
Our emergency rooms currently offer COVID-19 testing for patients with reasonable cause to suspect infection. We recommend our testing services to those who present with relevant risk factors and symptoms. Because testing is done in conjunction with an emergency room visit, we recommend that healthy, asymptomatic, or otherwise well individuals consider other testing options.
All patients, asymptomatic or symptomatic, will also be charged an ER visit. Total charges for an ER visit vary depending on the severity of the patient's illness, the intensity of medical needs, and the resources required to provide the necessary and recommended care. We also offer an extensive modular testing panel that includes COVID-19 as one of the 20+ respiratory testing targets. This comprehensive panel tests for a variety of viral and bacterial conditions; the total panel is charged as a single service.
Our final COVID-19 testing option is a send-out PR test for COVID-19 only. The sample is collected by our staff and processed by outside laboratories. These outside laboratories set their own prices and bill separately for their services. Again, regardless of the type of COVID-19 test provided, total charges will include an ER visit and will vary depending on the patient's individual medical needs and services rendered.
Most insurance plans are required to cover COVID-19 testing and treatment at no cost to the patient. Insurance plans waive out-of-pocket amounts for insured patients who received testing and treatment for COVID-19. We also offer treatment payment options for uninsured patients. Depending on their unique financial situation, these patients may qualify for varying financial assistance options. Out-of-pocket costs will vary based on the emergency services provided during the visit. Most uninsured patients seeking COVID-19 testing and treatment should still anticipate paying several hundred dollars after financial assistance has been applied.
If you have any questions about pricing and services, do not hesitate to contact us. Our team strives to provide a transparent summary of billing expectations to help you make the best decisions for your personal financial situation.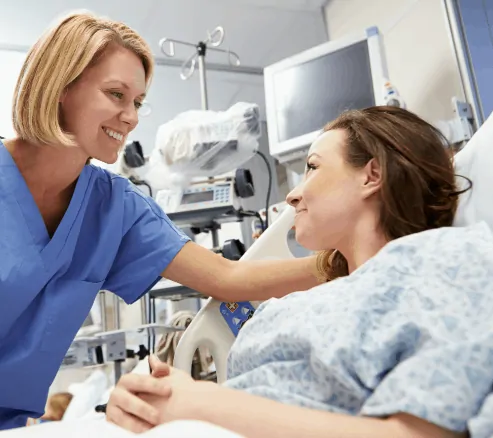 Why Village Emergency Centers?
Village Emergency Centers are open day and night with highly trained medical experts ready to serve your emergency needs. With no wait time, fair and transparent billing practices, and advanced medical equipment, we have everything needed to diagnose and properly treat a coronavirus infection. Check-in online or walk into one of our five Greater Houston locations in Heights, River Oaks, Jersey Village, Katy, and Clear Creek.