Current Waiting Time: 00:05
JERSEY VILLAGE EMERGENCY ROOM
We are a No Wait 24-hour emergency room located along US-290 Frontage Road next to Superior Subaru of Houston dealership.
We accept all major insurances, including Medicare and Medicare Advantage Plans.
ADDRESS
17030 NW Freeway Jersey Village TX 77040
WE ACCEPT WALK-INS 24/7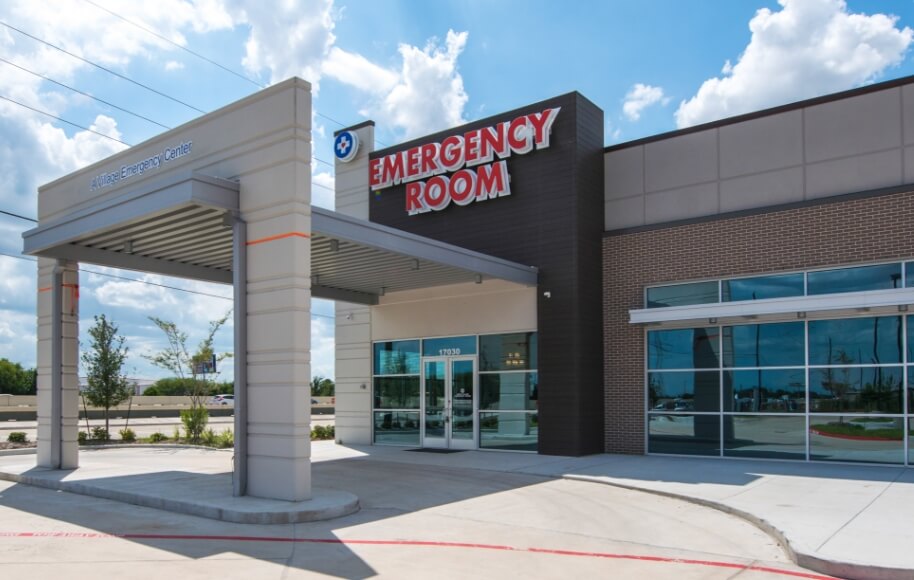 We are proud to welcome our newest location in Jersey Village! Jersey Village Emergency Room has the expert physicians and advanced medical equipment needed to serve your immediate needs. With its convenient location along Frontage Road, Jersey Village ER is ready to serve the community with vital emergency services.
As a patient at Jersey Village ER, you are always welcome and will never be turned away. With no wait times, our emergency room will stay open 24 hours a day, 7 days a week, even on holidays. We gladly welcome the Jersey Village community to be part of our family and to come to us with any minor or major medical concerns.
With state-of-the-art medical equipment, including a CT scan, ultrasound, and X-ray, Jersey Village Emergency Room has everything you need during an emergency. Our board-certified doctors and registered nurses each have years of experience, giving you the peace of mind and confidence needed to choose Jersey Village ER over traditional emergency rooms.
Jersey Village ER accepts Medicare & Medicare Advantage Plans, and all major insurance plans, and is proud to offer the same pledge to every patient who visits us for treatment: this is a worry-free zone. You will receive the very best in emergency medical care. We want you focused on recovering from your injury or illness—not insurance or payments. We always treat every patient like a person, not a bill.
FIND AN EMERGENCY ROOM NEAR YOU
JERSEY VILLAGE*

17030 NW Freeway

Jersey Village, TX 77040

What Our Patients are Saying
"Actual fast, friendly, affordable and professional service! The staff is great!" …
"Visited this wonderful, friendly and professional neighborhood urgent care facility for urgent care there recently and was impressed by their attention to detail, professionalism and kind care. Dr. Luna-Gonzales was calming and handle…
"Being a self pay patient, I called first to get quoted on prices. I was informed that they do not do that over the phone, but to come in and they could quote me. From the front desk, to the interaction with the nurse, then ending with the doctor, I had a wo…
"Very professional. Put me at ease. Fast."…
"I'm a hypochondriac, so feeling certain personal ways at 2:30 am one night, I (soberly) drove up the nearby River Oaks Emergency and it was extremely quick, professional and pleasant. I thank you all for your help and support."…
"Was having palpitations in my chest. The physician and nursing staff tended to me immediately. Checked my vital signs, EKG and labs without delay and I was reassured that everything was fine. I was in and out in 30 min. Excellent service and facility.