COVID-19 Coronavirus Information
ALL SYMPTOMATIC PATIENTS NEED TO BE SEEN BY A DOCTOR
WHAT IS CORONAVIRUS?
Coronavirus (CoV), also referred to as Wuhan Coronavirus or 2019-nCoV, is a family of viruses that are incredibly infectious and can cause illnesses similar to a common cold or fatal diseases, including Severe Acute Respiratory Syndrome and Middle East Respiratory Syndrome. Recently, a new strain of the virus had developed in China which has not previously been found in humans.
Most commonly found in animals such as dogs and cattle (canine and bovine coronavirus, respectively), the canine coronavirus infection itself is typically an intestinal virus that begins in the small intestine and causes severe diarrhea.
It's uncommon for the virus to transmit from one species to another, but when it does, coronavirus can infect humans as well. When this happens, it's known as a zoonotic virus, transcending whatever species-based limiters the virus originally had. Those experiencing symptoms are urged to seek medical attention immediately.
WHAT ARE THE SYMPTOMS?
Once a human has contracted the disease, symptoms include many of the same presentations as the flu or a common cold:
Respiratory infections
Coughing and sneezing
Fever
Shortness of breath
Runny nose
Sore throat
If you're experiencing these symptoms, we highly recommend visiting a Village Emergency Center near you to be tested for both the flu and coronavirus. The virus is highly contagious, so be sure to consistently wash your hands and utilize hand sanitizer while you're out and about, especially if you know you've come into contact with an infected person showing symptoms.
Village Emergency Centers is an Emergency Room open 24/7 for Emergency visits. WE ARE NOT AN IN-HOUSE TESTING CENTER. We administer coronavirus tests and collect samples, but do not test in our facility. Village Emergency Centers will not issue any refunds on evaluation for testing and patient-requested testing. Regarding COVID-19 testing, we try our best to evaluate everyone that comes in but we are requesting you that you DO NOT schedule an appointment time if you have no symptoms or reason to suspect exposure to COVID-19, in order to give those that are sick the opportunity to be treated. Please visit our insurance and billing page for more information on cost and insurance coverage.
You can always come into our ERs and we will gladly assist you, but due to circumstances out of our control in the emergency room, your appointment may be rescheduled to a different time and place without adequate notice. Patients can sign up to be seen at the Emergency Room for an Emergency visit by booking an appointment online.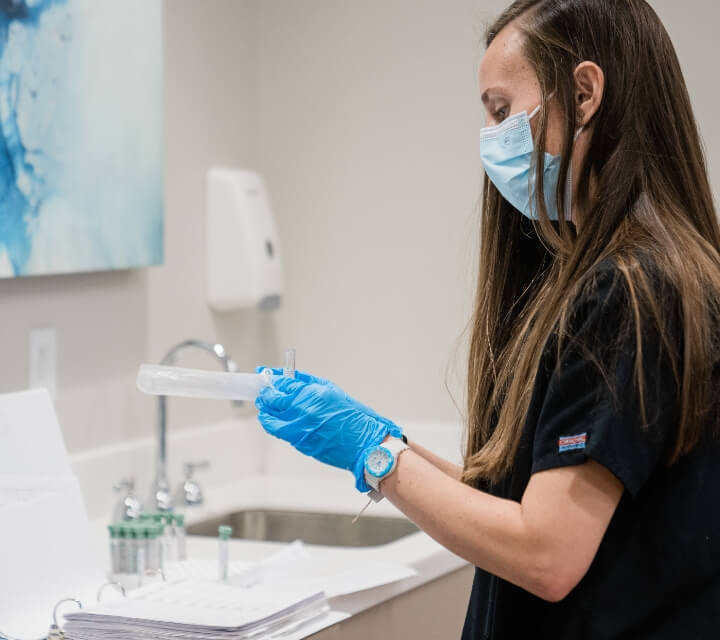 Why Village Emergency Centers?
Village Emergency Centers are open day and night with highly trained medical experts ready to serve your emergency needs. With no wait time, fair and transparent billing practices, and advanced medical equipment, we have everything needed to diagnose and properly treat a coronavirus infection. Check-in online or walk into one of our five Greater Houston locations in Heights, River Oaks, Jersey Village, Katy, and Clear Creek.