COVID-19 Children's Vaccination Information
Children's Vaccination Breakdown
In the early stages of the vaccine, Pfizer was the only manufacturer approved to provide shots for children ages 5 and older. Please see our vaccine chart for more information.

As of June 19, 2022, the CDC approved both Pfizer and Moderna vaccines for children over the age of 5. Please see the CDC vaccine chart below for a complete breakdown.


Currently, Pfizer is authorized to provide a 3-dose primary series to children from 6 months to 4 years old and a 2-dose primary series to children ages 5 to 17.
Moderna has been cleared to provide a 2-dose primary vaccine series to children from 6 months to 5 years of age. They are not yet authorized to provide vaccinations to children above the age of 6.
Please note that children and teens who have previously tested positive for COVID-19 should still be vaccinated.
Recent studies show that getting a COVID-19 vaccination after contracting the virus can provide added protection in the future. Therefore, children who have previously been diagnosed with COVID-19 should still get vaccinated.
If children contract COVID-19 during their vaccination series, or while awaiting a booster shot, the upcoming injection can be delayed 3 months from the onset of symptoms or the results of a positive COVID-19 test.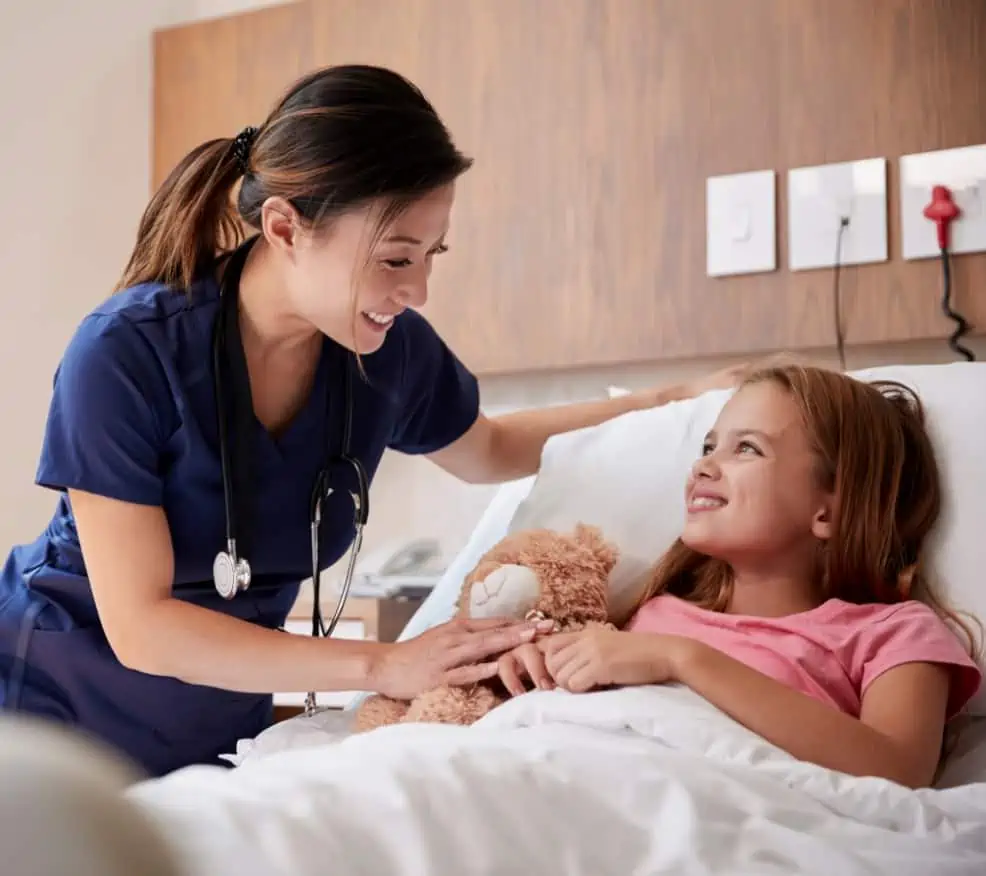 Why Village Emergency Centers?
Village Emergency Centers are open day and night with highly trained medical experts ready to serve your emergency needs. With no wait time, fair and transparent billing practices, and advanced medical equipment, we have everything needed to diagnose and properly treat a coronavirus infection for children and adults. Check-in online or walk into one of our five Greater Houston locations in Heights, River Oaks, Jersey Village, Katy, and Clear Creek.