The holidays are an exciting time of year full of fun activities like decorating, putting up Christmas trees, and spending time with family. Aside from setting up the festive scenery, though, we generally like to think of the holidays as a time to relax, enjoy some time off, and celebrate the people and things important to us. Unfortunately, this is also a popular time of year for accidents and sudden trips to the emergency room. Here are some of the most common holiday accidents.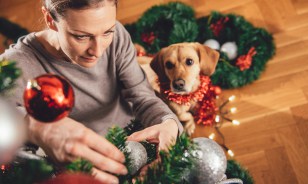 1. Falling While Putting Up Decorations
A lot of people like to put up decorations both inside and outside of their house. The US Consumer Product Safety Commission even reports approximately 12,000 emergency room visits each year are thanks to falls, lacerations, and electrical shocks people endure while setting up decorations. Many of these decorations wind up in high places that require the use of a ladder or walking around on a roof. Either of these can be dangerous activities when it's cold enough for frost to accumulate, especially if it's rained or snowed recently. Whenever you're putting up decorations, try to keep these general safety precautions in mind:
Set up your ladder on a level surface to avoid slipping. If possible, have someone hold the base of the ladder steady for you until you're done with it.

Space the ladder properly, following the "1 foot away from the wall for every 4 feet high" rule.

Do not lean to either side while on the ladder. Keep your center of gravity in the center of the ladder to avoid tipping and wobbling.

Make sure that the ladder is locked before stepping up.

Wear shoes that won't slip easily if you can't avoid working on slippery surfaces.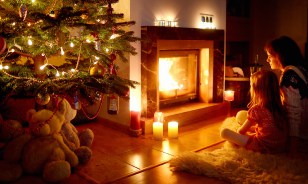 2. Fires
Candles, fireplaces, Christmas trees and tree lights, space heaters…all are contributing factors to the number of fires reported during the holiday season. A peaceful holiday evening lit by candles and lights in a tree can be incredibly romantic and lovely, but make sure you're using safe practices with the electrical threats and any live flames. Around half of Christmas tree fires begin thanks to faulty connections or damaged lights.
Check all lights for any broken bulbs, protruding or broken wires, or loose bulbs. Correct anything that can be corrected, but if the string of lights is too damaged, replace it. Do not try to plug it in or turn it on if you cannot fix any visible issues.

Make sure that candles are on a stable, flat surface away from flammable materials like curtains. Never light one on a shelf if there's another shelf above it.

Always be sure to blow out a candle before leaving the room.

Keep flames out of reach of children and animals.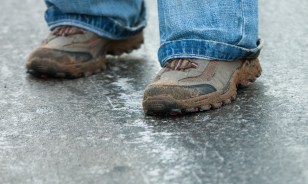 3. Common Holiday Accidents: Slipping on Ice
Of course, the weather is accountable for a lot of common holiday accidents, from car accidents to slipping and falling. Wearing shoes that are designed to have a better grip on ice can help keep you from slipping, but it's still best to walk slowly and carefully if you have to travel across any ice. Stock up on rock salt before winter storms and use it to help melt winter coatings more quickly. Avoid driving during these storms as much as possible, but if you can't, don't be afraid to drive under the speed limit. It's better to arrive late than wind up being stuck out in the cold reporting an accident or worse.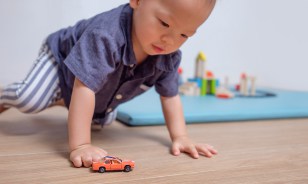 4. Choking
Two big focuses of this time of year are good food and, of course, toys! But because people are scarfing down food so they can get to holiday presents or family activities, incidences of choking see a drastic increase during the holiday season.
Also, children can easily choke on small objects from toys, candies, and other items if left unsupervised. Small children often wind up surrounded by all kinds of goodies during the holidays, so be sure a family member can keep an eye on what they're putting in their mouths!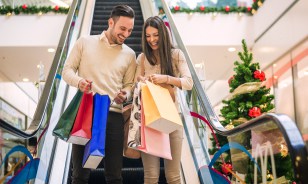 5. Mishaps in the Mall or While Shopping
The holiday season means holiday sales, and holiday sales mean holiday crowds. We've heard plenty of horror stories about people getting trampled and injured in overly-crowded stores, but this is a very real concern this time of year. Online shopping has taken some of the edge off of this threat, but there are still some concerns of crowd control, security staffing, and gun safety within recent years. If you decide to go out during one of these hectic times, put your safety above all else. Leave if the store is beginning to get too crowded or violent.
No matter the holiday injury, no matter the hour, trust Village Emergency Centers to provide the very best in medical care. Don't let suffering loved ones wait in a hospital during the holiday season; get immediate care at one of our four locations around Houston.