RESPIRATORY SYNCYTIAL VIRUS Information
WHAT IS RESPIRATORY SYNCYTIAL VIRUS?
Respiratory syncytial virus (RSV) is a common respiratory virus that infects the lungs and respiratory tract, inducing respiratory illness of the nose, throat, and lungs. Oftentimes, RSV causes mild symptoms similar to those of a common cold. Most children are infected with RSV by the age of 2, and it has become the leading cause for bronchiolitis and pneumonia in children.
Throughout 2020, the cases of RSV declined as social distancing and mask-wearing became a normalized practice. However, there has been a gradual rise in RSV cases within the last year as safety measures against the COVID-19 have relaxed.
The recovery time for RSV can last up to two weeks, but this virus can cause serious infection in infants, older adults, people with heart and lung disease, and those who are immunocompromised.
RSV is transmitted via contact of nose and throat droplets of infected people, usually in coughs and sneezes. The spread of RSV can also occur through dried respiratory secretions on everyday items, like clothes and doorknobs. This virus can be considered very contagious, especially during the fall, winter, and spring.
WHAT ARE THE SYMPTOMS?
The symptoms of respiratory syncytial virus appear typically within four to six days after initial exposure and infection and can present like symptoms of a common cold. RSV symptoms include:
Nasal Congestion
Coughing
Sneezing
Fever
Wheezing
Usually, these mild symptoms do not appear all at once but may occur in stages. In severe cases, RSV can cause inflammation of small airway passages entering the lungs and infect the lower respiratory tract. Pneumonia and bronchiolitis are common lower respiratory tract infections that follow RSV infection, and such infections can be cause for serious illness in vulnerable populations. Severe nasal congestion and dehydration are two common symptoms in infants younger than six months old with worsening RSV infections.
WHAT IS THE TREATMENT?
There is no particular treatment currently available for respiratory syncytial virus infections, but RSV infections usually resolve within two weeks on their own. To relieve RSV infection symptoms, you can take over-the-counter fever reducers and pain alleviators and replenish the loss of bodily fluids by staying hydrated.
To protect against RSV, practice covering your coughs and sneezes with tissues or your inner arm, washing your hands with soap and water, and avoiding close contact with others who are sick. It is recommended for people with cold-like symptoms to limit interactions with others at high risk for severe RSV infections.
Healthy adults and infants experiencing RSV infection oftentimes do not need hospitalization. However, those at risk for severe RSV infection, like older adults and infants, may face life-threatening symptoms and should seek immediate medical attention if they are infected.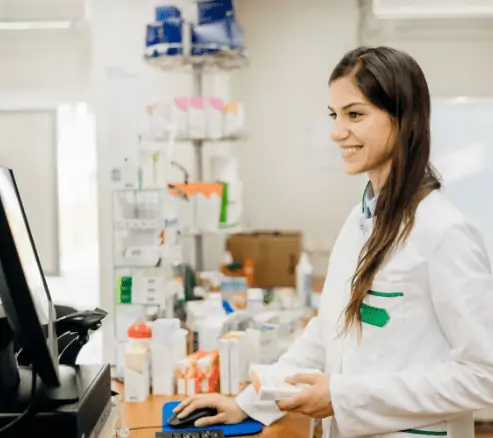 Why Village Emergency Centers?
Village Emergency Centers are open day and night with highly trained medical experts ready to serve your emergency needs. With no wait time, fair and transparent billing practices, and advanced medical equipment, we have everything needed to diagnose and properly treat our patients. Check-in online or walk into one of our five Greater Houston locations in Heights, River Oaks, Jersey Village, Katy, and Clear Creek.