As fall sets in and children get closer to heading back to the classroom, you might be wondering if it's time for your child to get their back-to-school physical. In this article, we'll answer some frequently asked questions, and tell you what's involved in a standard back-to-school wellness check and what you need to do to prepare for your child's visit!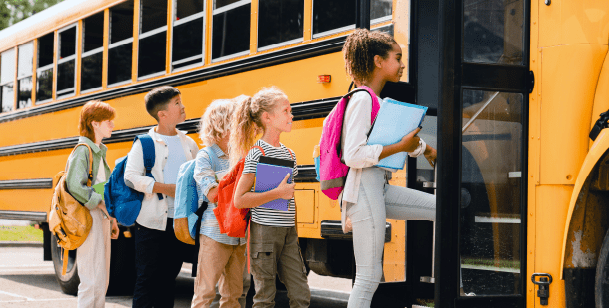 Should My Child Get a Back-to-School Physical?
Having your child undergo a back-to-school physical is a good idea because they are at an age where many physical, mental, and behavioral changes happen very quickly. A child's physical is a great way to make sure they are healthy and ready for the new school year. While different schools might require that different forms or tests be used to evaluate your child, most will view a clean bill of health as satisfactory.
These annual wellness exams are the perfect way to monitor your child's growth and development, making sure they're where they should be for their age range. Your child's health exams can also detect potential health issues that may arise in the future, enabling you to take proactive or preventative measures based on your doctor's recommendations.
What Should a Full Physical Include?
A typical child's back-to-school wellness exam should take roughly 30 minutes. The length of the exam and what is being tested may vary slightly depending on the age of your child.
You can expect to go over records of your child's medical history and immunization record. Once your doctor is up-to-date on your child's health, they will begin a physical exam. This exam will include checking your child's height, weight, hearing, and vision, as well as examining the functioning of their organ systems. This includes checking blood pressure, listening to the heart and lungs, checking the eyes, ears, nose, and throat, and palpating the abdomen and lymph nodes for any abnormalities. Your child's posture and spine may also be examined to check for scoliosis.
After giving your child their physical exam, your doctor will ask about your child's sleep patterns and daily nutrition. They will also ask questions about various age-appropriate developmental milestones they expect to see in order to rule out any mental or behavioral health issues.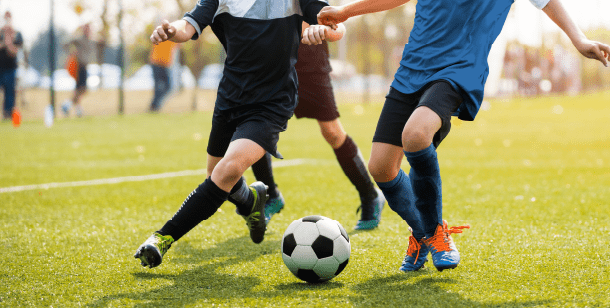 Sports Physicals
vs. Back-to-School Physicals
Sports physicals are very similar to normal back-to-school physicals, but they are very important if your child wants to participate in school sports! Many schools will ask for a completed medical eligibility form before your child can hit the field.
Sports physicals will examine the health of your child's heart and other vital signs. Doctors will examine your child's eyes, joints, and flexibility while evaluating their overall fitness to determine if they can participate in sports without fear of complications.
Your doctor will also examine your child's head and ask after a history of concussions or head injuries. Once your doctor is satisfied that strenuous physical activity poses no risk to your athlete, they will be cleared to play!
How to Get Ready For a Physical
Taking the time to prepare both your child and yourself for their back-to-school physical will help the process go smoothly for everyone.
Parent Preparation
Before attending their child's appointment, parents should take note of any concerns they may wish to address with their doctor. If you notice any obvious developmental delays or have any learning and/or behavioral issues that need to be addressed, now is a great opportunity to discuss them with your physician. Recent changes in sleep patterns, eating habits, or overall mood should also be mentioned.
Before you arrive at your appointment, take the time to gather any physical forms required by your child's school. Bringing them to the appointment will give your physician the chance to fill them out and return them to you in a timely manner. You can also use this appointment as a time to request any of your child's required immunizations.
Preparing Your Child
In order to prepare your child for their back-to-school physical, talk to them about what they can expect and why the exam is happening. A simple, lighthearted conversation can do wonders for alleviating any worries your child may have about going to the doctor's office.
You can also take this time to ask your child if they would feel more comfortable seeing a male or female physician. Your child's comfort is very important and giving them a chance to express their preference may add to their overall experience.
Lastly, please remember that older children may benefit from time alone with their physician. This may give them a chance to ask questions or mention things to their medical care professional that they would not feel comfortable bringing up with a parent in the room.
Village Emergency Centers Can Help
These exams are quick, painless, and do a lot towards maintaining your child's overall health, wellness, and happiness! Getting your child checked out before the first day of school can help set them up for success. Don't wait to schedule your child's back-to-school physical with a medical professional you trust.