Pregnancy can be an exciting time for expecting mothers and couples. But despite the joy that a desired pregnancy can bring, the condition is not without its downfalls. Although most pregnancies occur without issues, many women experience complications that endanger their health, the health of their baby, or both. When experiencing pregnancy issues, it's essential to seek medical treatment fast to avoid any lasting problems for both mother and child. But, because emergencies rarely happen during business hours, where do you go when you can't get in to see your regular obstetrics and gynecology specialist. Can you go to urgent care for pregnancy issues? Keep reading to learn more.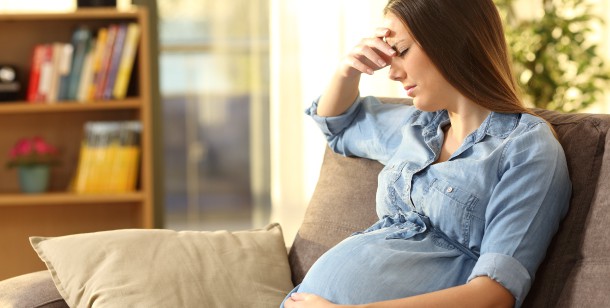 Common Pregnancy Symptoms & Complications
When it comes to pregnancy, there are a lot of uncomfortable symptoms that most women experience, most of which are more inconvenient than they are dangerous. Here are some common symptoms of pregnancy.
Frequent urination

Swelling (usually of the breasts, chest, or stomach)

Constipation

Shortness of breath

Mood changes

Light-headedness

Increased skin coloration

Insomnia

Heartburn

Minor vaginal bleeding
If you experience any of these symptoms, understand that these are normal for any trimester of your pregnancy. However, more serious complications can often be mistaken for minor symptoms. Common pregnancy complications include:
High blood pressure

Preeclampsia

Gestational diabetes

Preterm labor

Miscarriage
Should you have reason to suspect that you are having one of these complications, then the first place you always want to go to is your regular Obstetrician (OB/GYN). Because these specialists book up quickly, it's important to set up an appointment with an OB/GYN as soon as possible. According to the American Pregnancy Association, you should make an appointment with your doctor for your first prenatal care visit within eight weeks of your last menstrual period. This is the doctor that will have a detailed understanding of your medical history, current medical issues, and hereditary concerns and will therefore have a better comprehension of how to treat you. Since this doctor will be better equipped to handle your health care needs, including emergency needs, the first place you need to go is to them, especially if your symptoms are severe. But what if the doctor's office is closed? Can you go to urgent care for pregnancy issues still?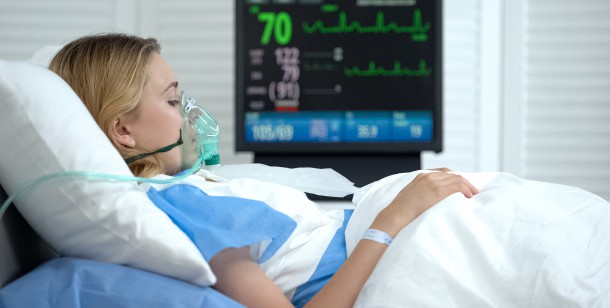 Urgent Care for Pregnancy Emergency: What To Do When Your Doctor's Office is Closed
The office is closed, but that won't stop the emergency. So, can you go to urgent care or the emergency room for your issues with your pregnancy? Yes, but in this case then, it is vital to know where to go next from here based upon your symptoms and their severity. One of the most common reasons pregnant women visit the ER or urgent care is due to vaginal bleeding. If this symptom is light and you experience no other symptoms alongside it, then light vaginal bleeding or spotting during early pregnancy is actually quite normal during the first trimester of pregnancy. If, however, you experience heavy or continual vaginal bleeding during any trimester and if the office is closed, you now have good reason then to head to the emergency room or urgent care. Note, however, that even if the office is opened, there may be instances where your usual OB/GYN may even advise you to head to the ER.
The symptoms to look out for while experiencing vaginal bleeding include but not limited to:
Low blood pressure

Loss of consciousness

Dizziness

Chest Pain

Cramping

Lower Back Pain

Pelvic Aches

Prolonged nausea or vomiting

Fever or chills

Passing tissue from the vagina

Leaking fluid from the vagina

Heavy or ongoing bleeding
These symptoms, when paired alongside the bleeding of the vagina during pregnancy, stand as a good reason to get urgent care or the ER as soon as possible. Based on the level of severity and intended purposes of urgent care facilities and the emergency rooms, as well as with examples of said illness and injuries outlined above, it is up to you to determine what is necessary for your health care needs. These symptoms put together may also be the sign of miscarriage, which unfortunately is a common issue. The only way to tell in this circumstance is to head to the ER. However, if you are experiencing light vaginal bleeding in the first trimester with no other symptoms attached to it, then understand that it is common and normal.
Remember that pregnancy is not absent without some symptoms. In order to determine whether your healthcare needs necessitate no visit at all, or a visit to the emergency room or an urgent care facility will depend on how severe your symptoms are and in what trimester of pregnancy they occur. Typically, if the office of your primary OB/GYN office is open, that is the first place you want to head to, as they are much better equipped to take care of your specific needs. If they are closed but you feel that it could be an emergency, then assess the symptoms and severity that you are experiencing and determine whether or not your need is best fulfilled in the ER or urgent care.