The Village Emergency Centers family just grew by one: Heights Village Emergency Room is now open and serving residents in the local community. As a free-standing emergency room, our compassionate and highly trained team is committed to providing you and your family with 24-hour emergency medical care at our recently opened Heights Emergency Room.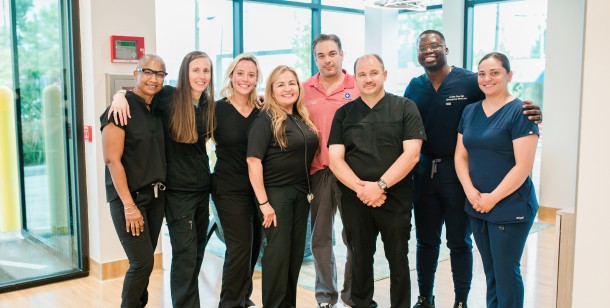 Emergencies Don't Wait…And Neither Should You
Our board-certified ER staff is on standby morning, noon, and night waiting to provide you and your family with quality emergency medical care. Unlike urgent care facilities and traditional hospital emergency rooms where patients may wait 4 hours before it is their turn to see a doctor, the average Village Emergency Centers patient spends no more than 10 minutes waiting before they receive medical treatment.
Our 5 Greater Houston, TX locations are also conveniently located and provide free on-site parking. So, no matter if you're in River Oaks, Katy, Clear Creek, Jersey Village, or the Heights, the Village team is committed to making it faster, easier, and more convenient for you to meet your emergency medicine needs.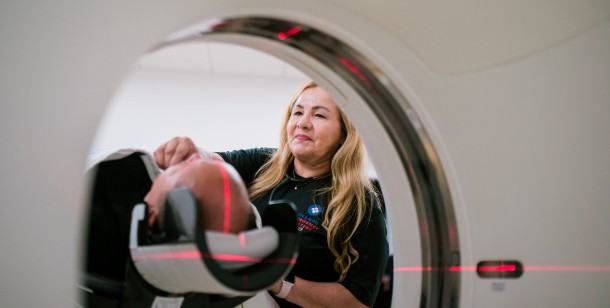 Why Choose
Heights Village Emergency Room
?
Quality Staff
Village Emergency Centers offer top-of-the-line emergency medical care that ranks alongside the emergency medicine practiced in traditional hospitals. Our medical team is made up of board-certified ER physicians and nurses who aim to provide nothing less than the best of the best concierge-level medical care.
Care for the Whole Family
Our team offers care for your entire family under one roof. In addition to providing general and more specialized medical care to adults, we also treat medical emergencies in older adult patients, and pediatric patients. From dripping noses and tummy aches to chest pain and broken bones, the Village ER team can do it all.
Fast Treatment
The Heights ER location is open 24 hours a day, 7 days a week, 365 days a year with little-to-no wait times, honoring the Village Emergency Centers vow to provide exceptional emergency medical care and never turn away a patient in need. Our waiting areas are designed with patient comfort in mind, but patients rarely spend more than 10 minutes in the waiting area before they are called back to see a doctor.
Comprehensive Services
On top of offering lightning-fast emergency medical care, the Village ER team utilizes state-of-the-art technology to diagnose and treat a wide variety of medical conditions, including:
Abdominal Pain

Chest Pain

CT Scans

, Ultrasounds & X-Rays

Emergency Care

Falls & Injuries

Headache

Orthopedic Care

Pain Management

Pneumonia

UTI Treatment
Affordable & Honest Billing
Although we are not a participating provider, we work with all private insurance plans, in addition to offering discounted cash rates for all of our patients insured through Medicare and Medicaid. Our team cares about your health and your wallet, which is why we're committed to absolute transparency through the entire billing process. With our No Surprise, Worry-Free Billing Policy, we promise patients that the amount they see upfront is what they will pay—no hidden fees or surprise invoices.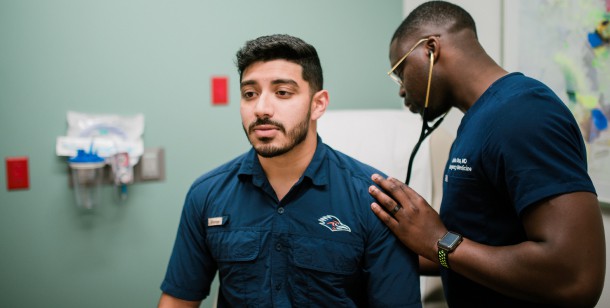 See the Village
Emergency Centers
Difference—Heights
Village ER
Our 24-hour ER team in Houston, TX doesn't just serve the communities with Village ER locations—they're neighbors, friends, mentors, and leaders in the River Oaks, Katy, League City, Jersey Village, and Heights communities. And their #1 priority is ensuring you get the medical care you need as soon as you need it.
We know it can feel like managing you and your family's medical care takes a Village sometimes, which is why Heights Village Emergency Room offers 24/7 expert emergency medical care to any and all patients who walk through our doors. Together, we look forward to making memories and growing towards a healthier tomorrow.